pH Indicator and test papers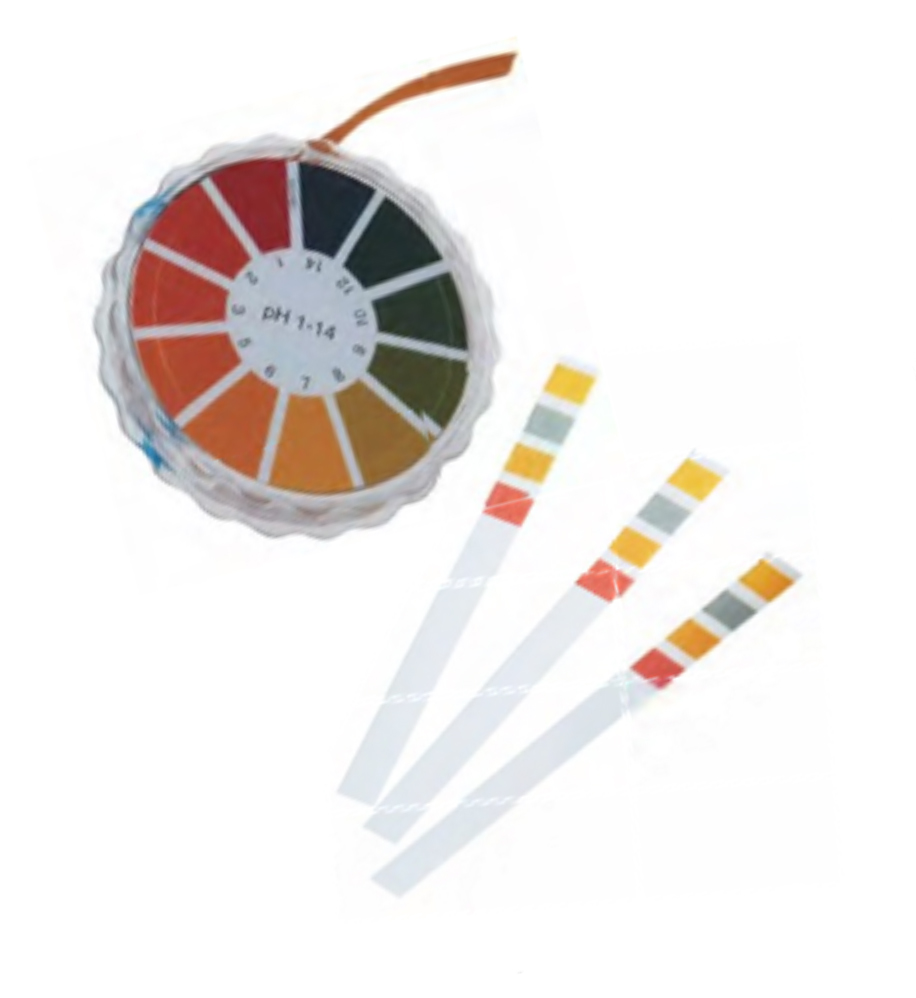 pH Indicator and test papers​
WhatmanTM pH indicator and test papers combine ease of use with exceptional accuracy and consistency. The convenience of using indicator papers for the rapid determination of pH values has led to many applications in laboratories and industry.
Features and benefits
Instant pH readings
Accurate for a wide range of routine pH testing
Inexpensive
Convenient and portable for field use
These easy-to-use test papers facilitate a general test for acid or alkaline reaction. The change occurs around pH 5-8. They are particularly recommended for educational use.
| Cat. Nos | Description | MRP INR |
| --- | --- | --- |
| 2613-991 | PH IND pH 0-14 6x80MM 100/PK | 2360 |
| 2614-991 | PH IND pH 4.5-10 6X80MM 100/PK | 2360 |
| 2612-990 | PH IND pH 1-12 11x100MM 200/PK | 4520 |
| 2626-990 | PH IND pH1.8-3.8 11x100MM200PK | 3930 |
| 2627-990 | PH IND pH3.8-5.5 11x100MM200PK | 3930 |
| 2628-990 | PH IND pH5.2-6.8 11x100MM200PK | 3930 |
| 2629-990 | PH IND pH6-8.1 11x100MM 200/PK | 3930 |
| 2630-990 | PH IND pH8-9.7 11x100MM 200/PK | 3930 |
| 2631-990 | PH IND pH9.5-12 11x100MM 200PK | 3760 |
| 2611-628 | PH IND pH 1-11 10MMx5M 1/RL | 3060 |
| 2600-100A | PH IND pH 1-14 7MMx5M 1/RL | 1320 |
| 2600-101A | PH IND pH 0.5-5.5 7MMx5M 1/RL | 1880 |
| 2600-102A | PH IND pH 4-7 7MMx5M 1/RL | 1880 |
| 2600-103A | PH IND pH 6.4-8 7MMx5M 1/RL | 1910 |
| 2600-104A | PH IND pH 8-10 7MMx5M 1/RL | 1880 |
| 2600-500 | PH IND pH 1-11 10×10/PK | 11270 |
| 2600-201A | LITMUS PAPER BLUE 7MMx5M 1/RL | 1880 |
| 2600-202A | LITMUS PAPER RED 7MMx5M 1/RL | 1880 |
| 2600-204A | PHENOLPHALEIN 7MMX5M 1/RL | 1820 |
| 2600-601 | LITMUS PAPER BLUE 10×20/PK | 7800 |
| 2600-602 | LITMUS PAPER RED 10×20/PK | 7800 |