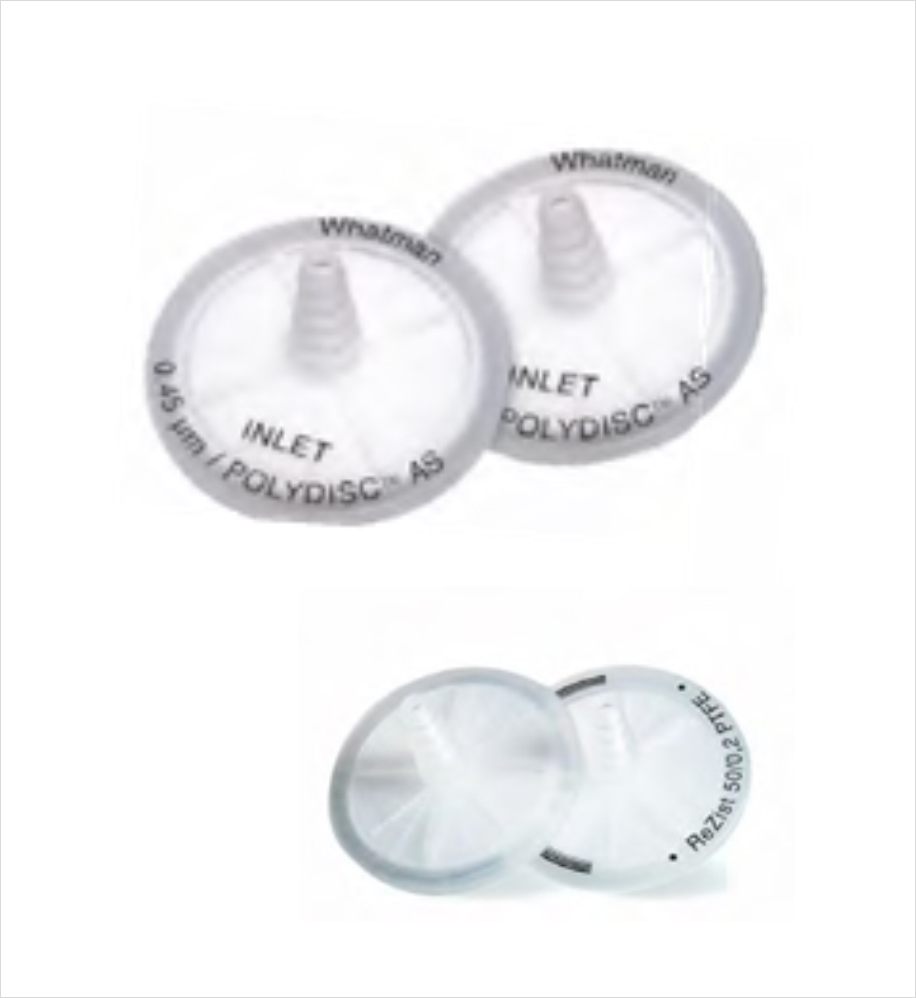 WhatmanTM Polydisc 50 mm inline disc filters are designed for larger volume sample filtration in the laboratory, at a pilot plant, or in manufacturing. Sample volumes up to 1 liter can be filtered with one device. Polydisc devices can be used in conjunction with a syringe or connected inline via stepped hose barbs.
Polydisc filters feature a high-purity polypropylene housing and are available with a choice of filtration media to suit aqueous and organic samples. The devices are autoclavable and sterile options are available.
The Polydisc AS (Aqueous Solution) family of 50 mm filter devices features a high throughput polyethersulfone membrane, which has low protein binding. These devices are suitable for sterile* filtration of buffers, media and post-fermentation sample preparation. A glass microfiber prefilter extends the life of the membrane and effectively filters heavily contaminated samples. Each Polydisc AS device has a sterility cap on the outlet and is sealed in its own medical grade clear blister pack, radiation sterilized, and secured in a protective shelf pack.