Quartz fiber filter papers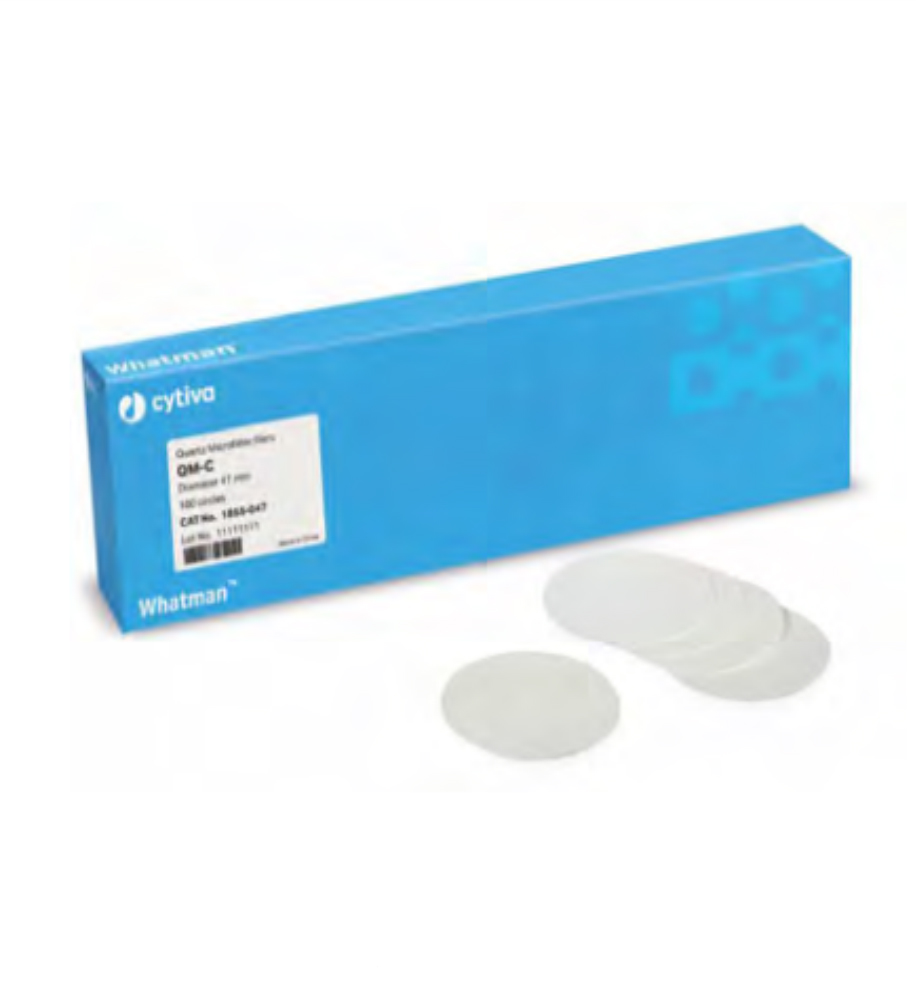 Quartz fiber filter papers
These high-purity quartz (SiO) microfiber filters are used for air sampling in acidic gases, stacks, flues, and aerosols,
particularly at high temperatures up to 800°C and in PM2.5/PM10 and trace element analysis.
Due to the low level of alkaline earth metals, artifact products of sulfates and nitrates (from SO and NO) are virtually
eliminated.
QM-A, sequentially numbered according to EPA standards, is suitable for most applications.
Grade QM-A filter papers are pre-fired.
| Cat.Nos | Description | MRP INR |
| --- | --- | --- |
| 1851-025 | QMA 2.5CM 100/PK | 15120 |
| 1851-032 | QMA 3.2CM 100/PK | 14520 |
| 1851-037 | QMA 3.7CM 100/PK | 19100 |
| 1851-045 | QMA 4.5CM 100/PK | 20050 |
| 1851-047 | QMA 4.7CM 100/PK | 20470 |
| 1851-050 | QMA 5.0CM 100/PK | 42180 |
| 1851-055 | QMA 5.5CM 100/PK | 21090 |
| 1851-082 | QMA 8.26CM 100/PK | 35390 |
| 1851-085 | QMA 8.5CM 100/PK | 62930 |
| 1851-090 | QMA 9.0CM 100/PK | 41490 |
| 1851-101 | QMA 10.16CM 100/PK | 48990 |
| 1851-110 | QMA 11CM 100/PK | 71570 |
| 1851-118 | QMA 11.8CM 100/PK | 82870 |
| 1851-150 | QMA 15CM 100/PK | 98770 |
| 1851-865 | QMA 8x10IN 25/PK | 43960 |
| 1851-8866 | QMA 8x10IN NUMBERED 100/PK | 174730 |
| 1851-10011 | QMA 8x10IN Sheets 100/PK | 101290 |