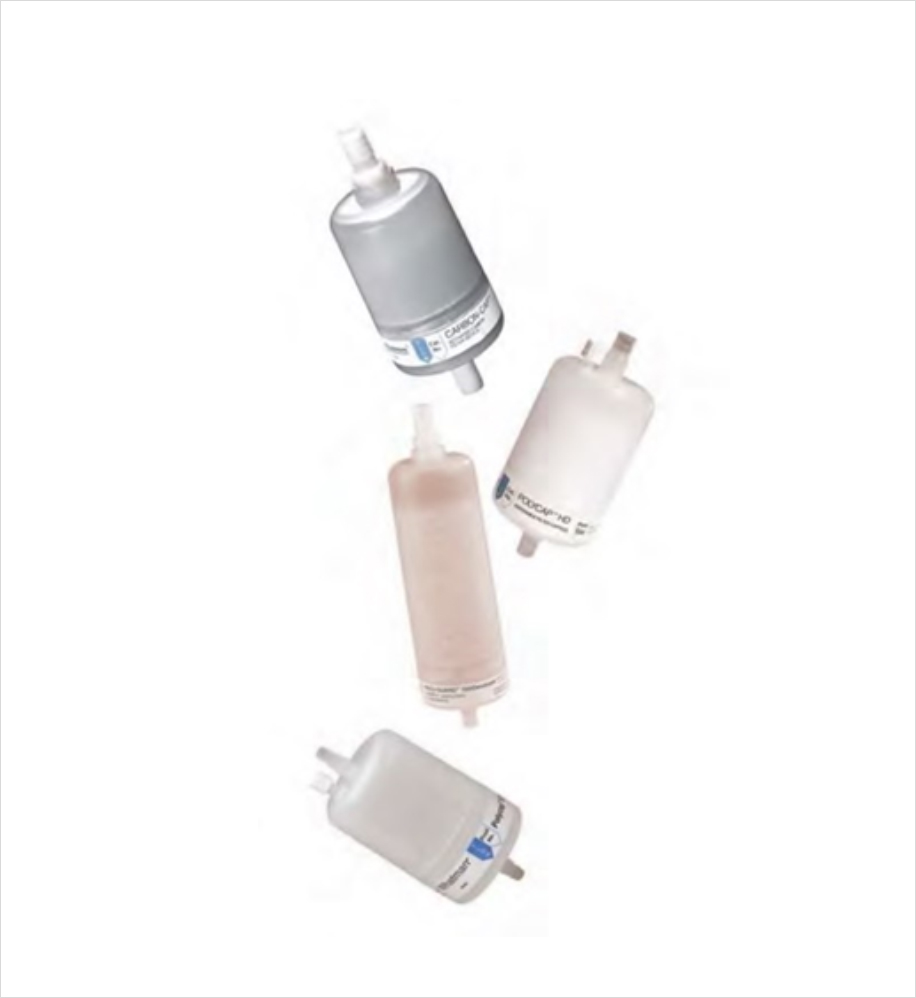 The filtration of large sample volumes requires products which permit high throughput and flow rates .WhatmanTM capsule filters combine high efficiency media and innovative design features with a choice of filtration media for use in a wide range of applications.
A range of capsule sizes is available enabling users to scale-up volumes from a few liters to several hundred liters, whilst using the same filter media type.
These capsules are available with a variety of end fittings for easy connection in a range of process lines.
WhatmanTM capsule filters are recommended for the fast and efficient filtration of many different sample types. The quick application guide indicates product suitability by application area and sample type.
The product selection guide readily identifies the most appropriate product based on particle retention.
WhatmanTM products are manufactured with the highest quality materials, under exacting clean room conditions using ISO – controlled manufacturing processes. All devices are produced without the use of
adhesives to ensure product purity.
For highly reliable performance – in any application – trust our comprehensive range of capsule filtration devices.
| Cat. Nos | Description | MRP INR |
| --- | --- | --- |
| 6705-3602 | POLYCAP 36 0.2 AS 1/PK A/A S | 5580 |
| 6708-3602 | POLYCAP 36 0.2 AS 1/PK B/B S | 5580 |
| 6709-3602 | POLYCAP 36 0.2 AS 1/PK F/A S | 5690 |
| 6706-3602 | POLYCAP36 0.2 AS 1/PK A/A S/WB | 6000 |
| 2606T | POLYCAP 36 0.2 AS 5/PK G/G | 37270 |
| 6705-3604 | POLYCAP 36 0.45 AS 1/PK A/A S | 5620 |