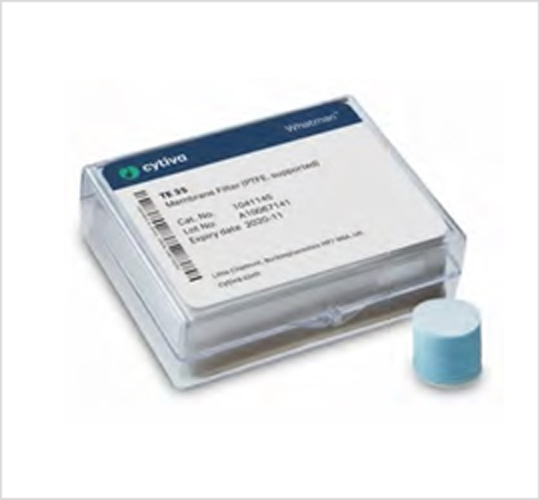 Whatman™ Polytetrafluoroethylene (PTFE) membranes are chemically stable and inert. They are suitable for applications involving aggressive organic solvents, strong acids and alkalis. PTFE membranes are particularly suitable for preparing samples for HPLC analysis. This hydrophobic membrane is laminated onto a nonwoven polypropylene support web, providing strength and handling, making it an excellent choice for venting culture vessels or delivering filtered air or gas to instrumentation. Thermal stability allows filtration or environmental sampling up to 120oC.
A high-purity, thin PTFE membrane in a sequentially numbered, chemically resistant polypropylene support ring for PM 2.5 ambient air monitoring. Whatman™ PM 2.5 membranes have low tare mass for accurate gravimetric determinations. No glues or adhesives are used in making these products.
Statement of conformance
PTFE Filters for EPA PM 2.5 Reference Method. Under the requirements of 40 U.S. Code of Federal Regulations (CFR)
Part 50, Appendix L, shown below, the manufacturer must perform the following tests as listed.
| Cat. Nos | Description | MRP INR |
| --- | --- | --- |
| 7592-104 | PM 2.5 PTFE W/PP RING 50/PK | 14790 |