Diagnostics Assay Components
Point-of-care immunoassays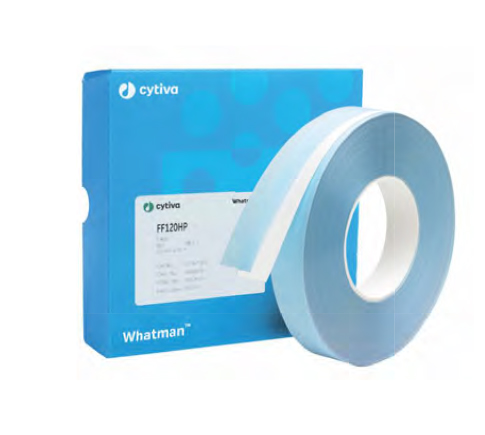 Diagnostics Assay Components
Point-of-care immunoassays
Rapid point-of-care (POC) tests are among the most widely used analytical technologies in diagnostics. Offering high performance, ease of use and cost effectiveness, diagnostic rapid tests can deliver semiquantitative or quantitative results. Point-of-care immunodiagnostic assays can include:
Lateral-flow immunoassays
Flow-through immunoassays
Dipstick colorimetric assays
Cytiva provides a range of technology components for point-of-care immunodiagnostic assays. We produce a comprehensive range of cellulose and glass fiber substrates and nitrocellulose membranes to an assured quality, ensuring accurate and reproducible results.
Lateral-flow immunoassays
With a diverse array of products, Cytiva is one of the leading suppliers in lateral-flow technology. Our offering includes our wide range of blood separation products, conjugate release pads, nitrocellulose membranes, and absorbents.
Developments in lateral-flow immunoassay systems allow for single step assays that require only the addition of a sample. The sample flows through the device and comes into contact with dried reagents, usually a tagged secondary antibody. The antibody and analyte migrate to a capture zone of membrane-immobilized antibody. Any unreacted tagged antibody flows past the capture zone.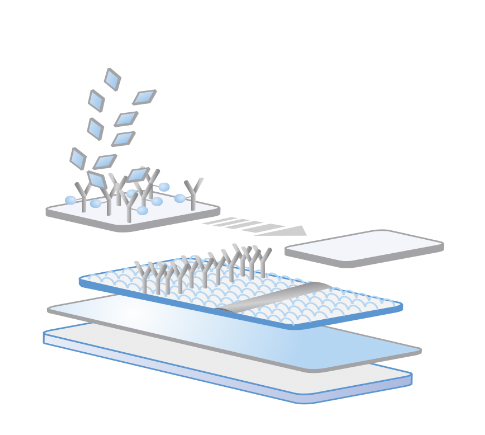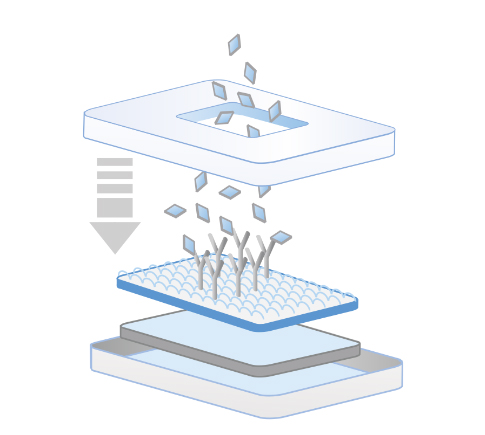 Flow-through immunoassays
In a flow-through immunoassay the sample is applied directly to the membrane surface and allowed to wick through the membrane into an absorbent paper below.
Small-pore unsupported membranes such as BA83 and BA85 can be used; they are highly sensitive small-pore membranes with large surface area and high protein binding capacity. However, they have to be carefully encapsulated, ensuring good contact between the membrane and the absorbent, to give good flow.
| Cat. Nos | Description | MRP INR |
| --- | --- | --- |
| 29363634 | LFA Starter Pack-CF/GF Pads | 25920 |
| 29428668 | LFA Starter Pack-CF/GF+NC | 61690 |