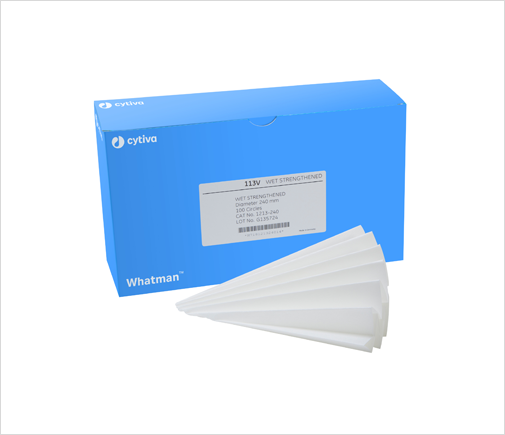 Ready-to-use paper solutions
Many grades of our qualitative and quantitative filter paper are available as fluted circles. We also offer a selection of prefolded cones, quadrant-folded and pyramid-folded filter papers. These convenient formats eliminate timeconsuming manual pleating or folding, streamlining operations in busy labs.
Whatman™ ready-to-use folded filter papers from Cytiva support your application needs, save valuable time and provide ease of use when undertaking repetitive or multiple analyses.
This convenient format has major advantages over flat circles.
| Cat. Nos | Description | MRP INR |
| --- | --- | --- |
| 1201-125 | 1V 12.5CM 100/PK | 2980 |
| 1201-150 | 1V 15CM 100/PK | 10950 |
| 1201-185 | 1V 85CM 100/PK | 4640 |
| 1201-240 | 1V 24CM 100/PK | 7710 |
| 1201-270 | 1V 27CM 100/PK | 8310 |
| 1201-320 | 1V 32CM 100/PK | 3270 |