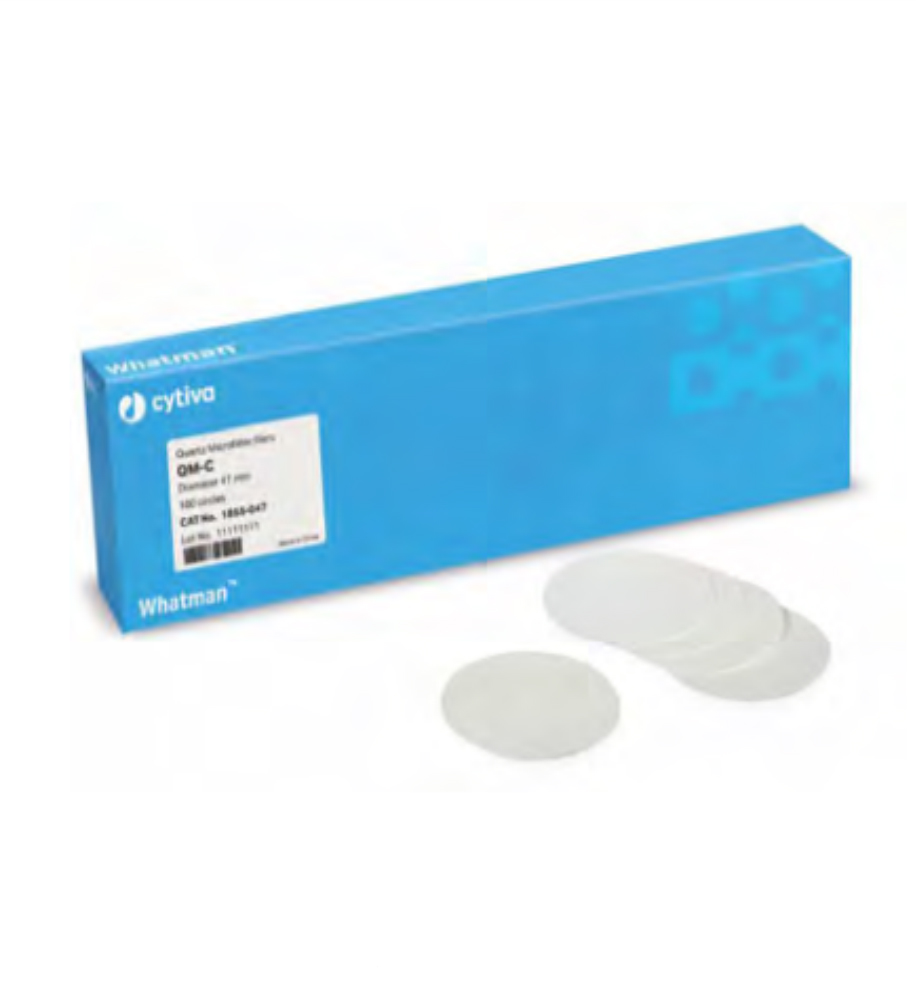 QM-C 100% quartz microfiber filter paper features low trace metals (Cr, Ar, Pb, Cd, Ni, Zn) and high temperature resistance. It is well-suited for heavy metal analysis of particulate matter and sampling of acidic gases, stacks, flues and aerosols in air monitors.
100% pure quartz microfiber, without any binder or organic chemicals.
Pre-fired filters eliminate firing step, saving time in prepartion process.
Air retention efficiency ≥99.95% @ 0.3 μm DOP.
Temperature resistance up to 1200°C.
Batch-specific metal report is available on the website for downloading.
Certified to conform to European and US EPA standards for heavy metal analysis in air particulate
matter.
QM-C high purity quartz microfiber filter addresses the challenge of heavy metal analysis in PM2.5/PM10 and enables customers to generate high-quality data.
It is also suitable for organic chemical analyses such as PCBs and PAHs.
| Cat.Nos | Description |
| --- | --- |
| 1855-037 | QMC pre-fired, 37mm 100/pk |
| 1855-047 | QMC pre-fired, 47mm 100/pk |
| 1855-082 | QMC prefired 82.6cm 100/pk |
| 1855-090 | QMC pre-fired, 90mm 100/pk |
| 1855-110 | QMC prefired 110mm 100/pk |
| 1855-150 | QMC pre-fired, 150mm 100/pk |
| 1855-865 | QMC pre-fired, 8x10IN 25/PK |
| 1855-866 | QMC pre-fired 8x10IN 100/pk |