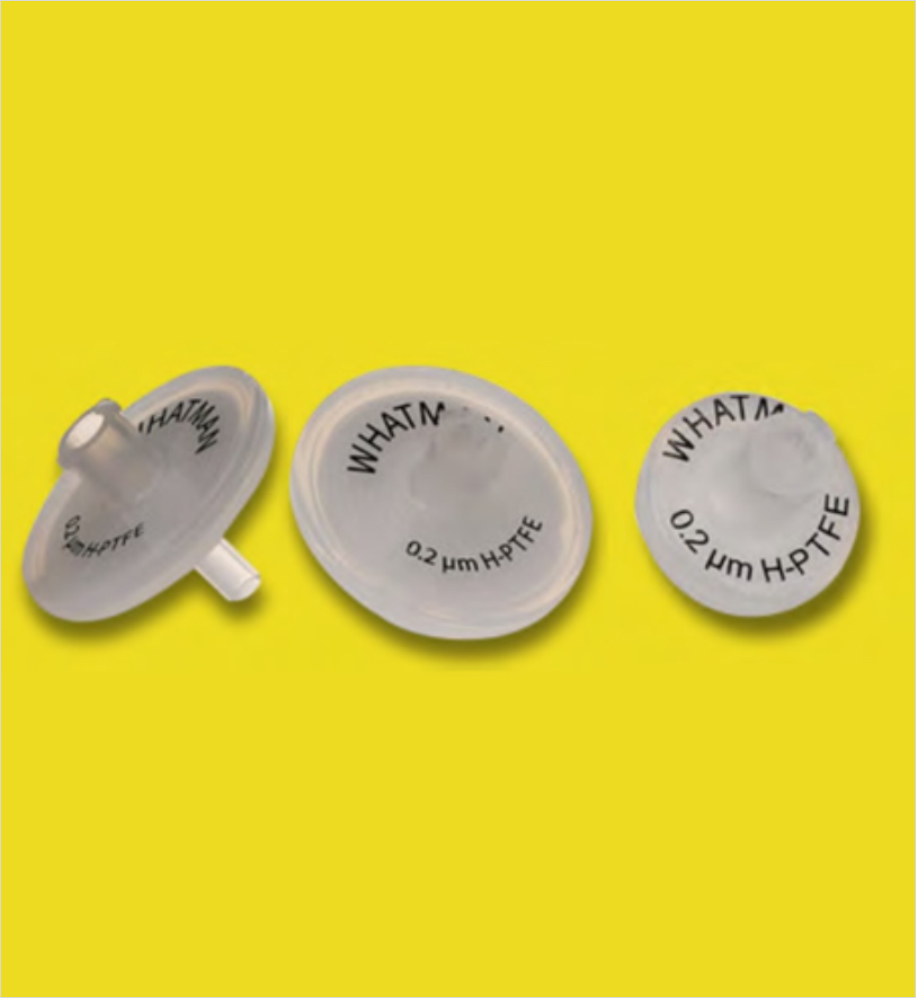 Puradisc H-PTFE Syringe Filters have been designed to provide pure filtration of solvents, chemicals, aqueous, and nonaqueous solutions and samples. They consist of a hydrophilic polytetra-fluoroethylene (H-PTFE) membrane with a polypropylene (PP) housing.
A hydrophilic PTFE membrane that offers broad chemical resistance, low protein binding and low extractables and can be used for both aqueous and aggressive organic solvents. The inert nature and low extractables of hydrophilic PTFE makes it particularly suitable for uHPLC/HPLC sample preparation where a variety of different sample types may need to be prepared, as well as for many other applications requiring broad chemical resistance.
Can be used with both aqueous solvents and aggressive organic solvents.
Suitable for sample preparation for high performance and ultra-high performance liquid chromatography (HPLC and uHPLC).
Choice of 13 mm or 25 mm syringe filter diameter to suit sample volume.
Choice of 0.2 μm or 0.45 μm pore sizes for retaining a variety of particles.
Suitable for rapid syringe filtration of samples up to 100 mL.
| Cat. Nos | Description | MRP INR |
| --- | --- | --- |
| 6772-1302 | PURADISC 13/0.2 H-PTFE 100/PK | 27850 |
| 6773-1302 | PURADISC 13/0.2 H-PTFE 500/PK | 104830 |
| 6774-1302 | PURADISC 13/0.2 H-PTFE 2000/PK | 342540 |
| 6772-1304 | PURADISC 13/0.45 H-PTFE 100/PK | 27850 |
| 6773-1304 | PURADISC 13/0.45 H-PTFE 500/PK | 104830 |
| 6774-1304 | PURADISC 13/0.45 H-PTFE 2000/PK | 342540 |
| | | |