Whatman™ SPARTAN™ HPLC certified syringe filters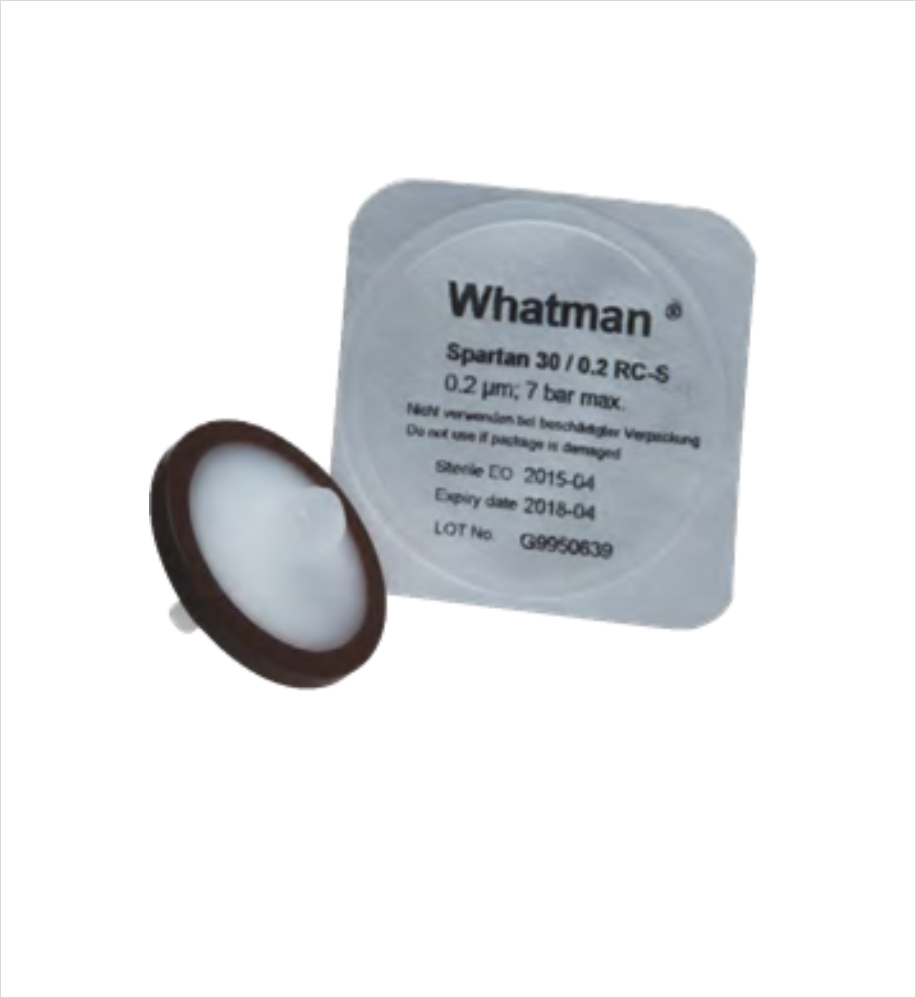 Whatman™ SPARTAN™ HPLC certified syringe filters
Whatman™ SPARTAN™ syringe filters ensure reproducible results from the filtration of organic or aqueous solutions forHPLC. For batch-to-batch consistency, the Whatman™ SPARTAN™ range of filters is tested and certified for the absence of UV-absorbing substances at wavelengths of 210 and 254 nm with water, methanol, and acetonitrile.
Ready-to-use filter unit with a hydrophilic, low protein-binding membrane made of regenerated cellulose.
Excellent chemical resistance against the standard aqueous and organic HPLC solvents.
13 mm diameter with extremely low dead volume < 10 μL .
Use for any application requiring a chemically resistant, hydrophilic, low protein- binding membrane.
Documented batch-to-batch quality and consistency ensure reproducible results.
13 mm diameter with Mini-Tip outlet is excellent for filtration into very small sample bottles.
| Cat. Nos | Description | MRP INR |
| --- | --- | --- |
| 10463040 | Whatman™ SPARTAN™ 13/0.2 RC MT 100/PK | 21520 |
| 10463100 | Whatman™ SPARTAN™ 13/0.2 RC 100/PK | 20310 |
| 10463042 | Whatman™ SPARTAN™ 13/0.2 RC MT 500/PK | 82420 |
| 10463102 | Whatman™ SPARTAN™ 13/0.2 RC 500/PK | 78210 |
| 10463030 | Whatman™ SPARTAN™ 13/0.45 RC MT 100/PK | 19660 |
| 10463110 | Whatman™ SPARTAN™ 13/0.45 RC 100/PK | 21520 |
| 10463032 | Whatman™ SPARTAN™ 13/0.45 RC MT 500/PK | 78180 |
| 10463112 | Whatman™ SPARTAN™ 13/0.45 RC 500/PK | 80820 |